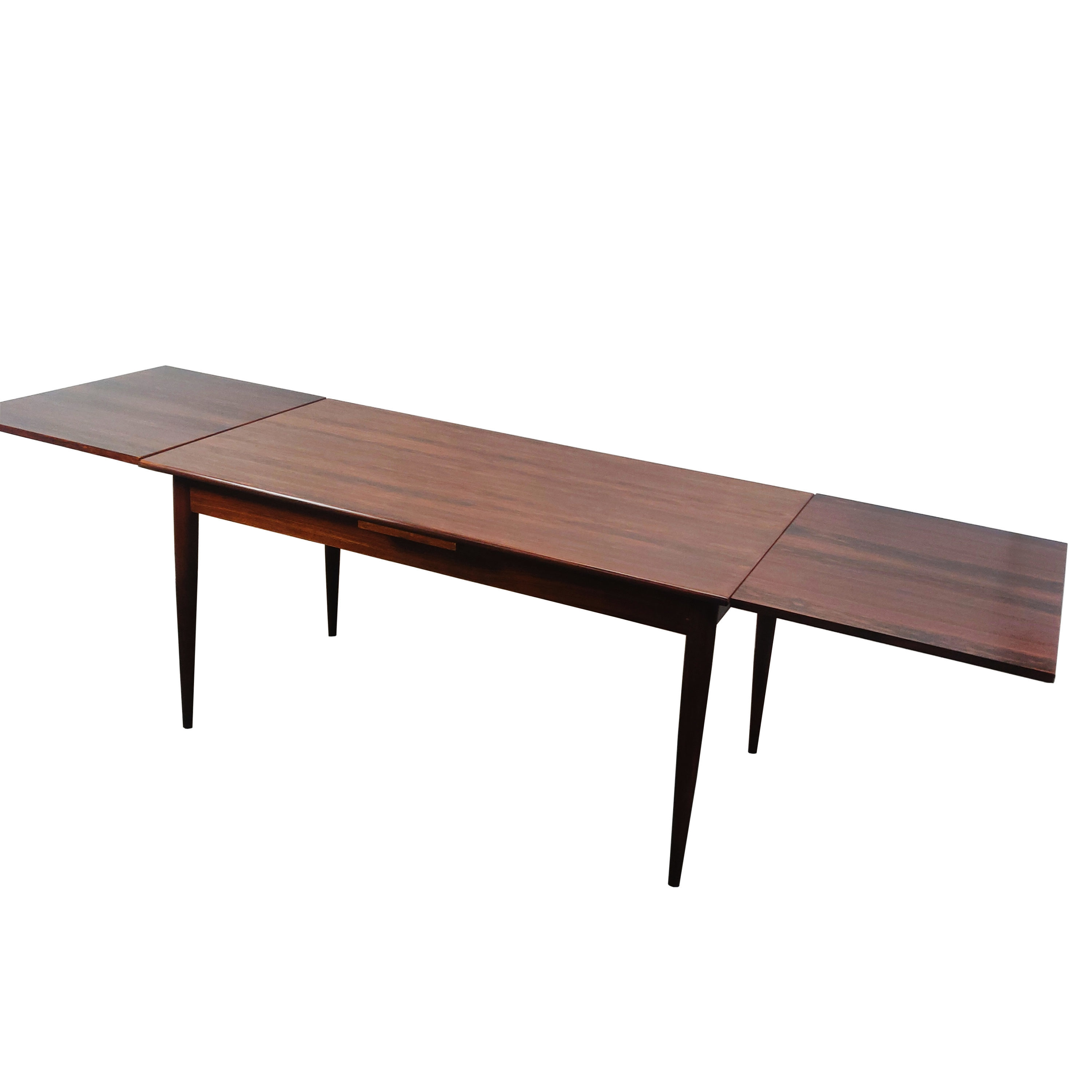 Mid century Extendable rosewood table, 1960s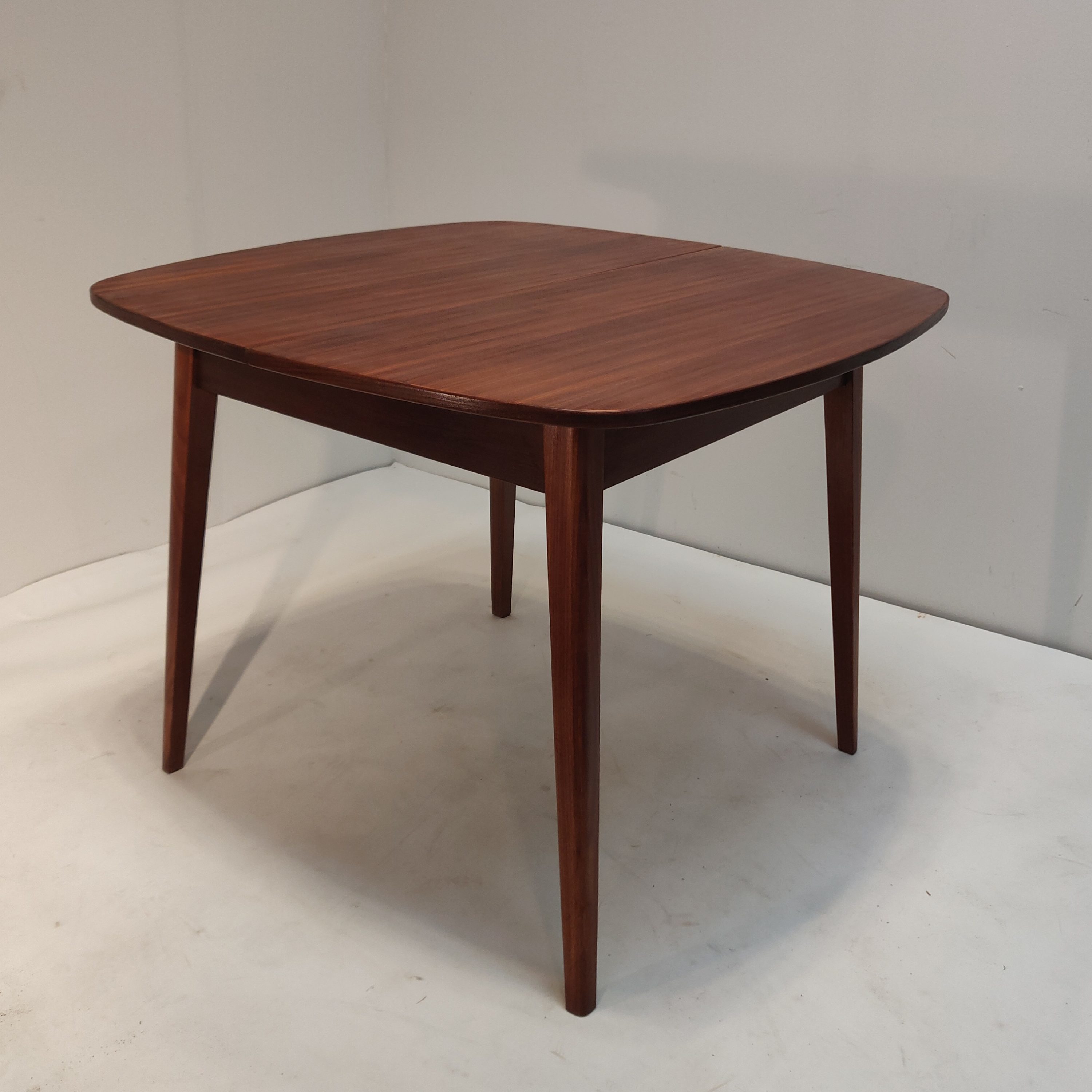 Mid century small extendable teak table, butterfly leaf, 1960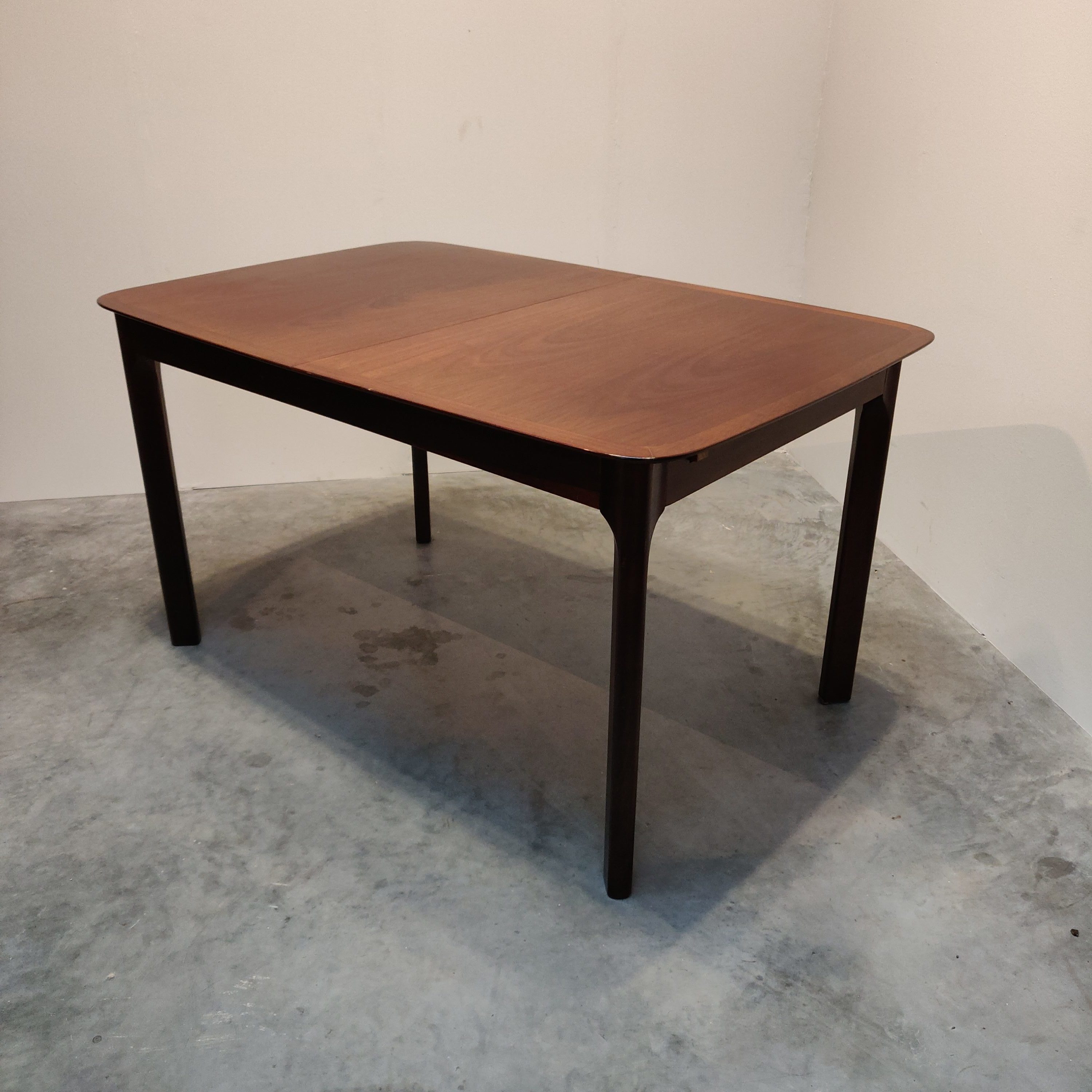 large butterfly leaf extendable rosewood table by Lubke, 1970s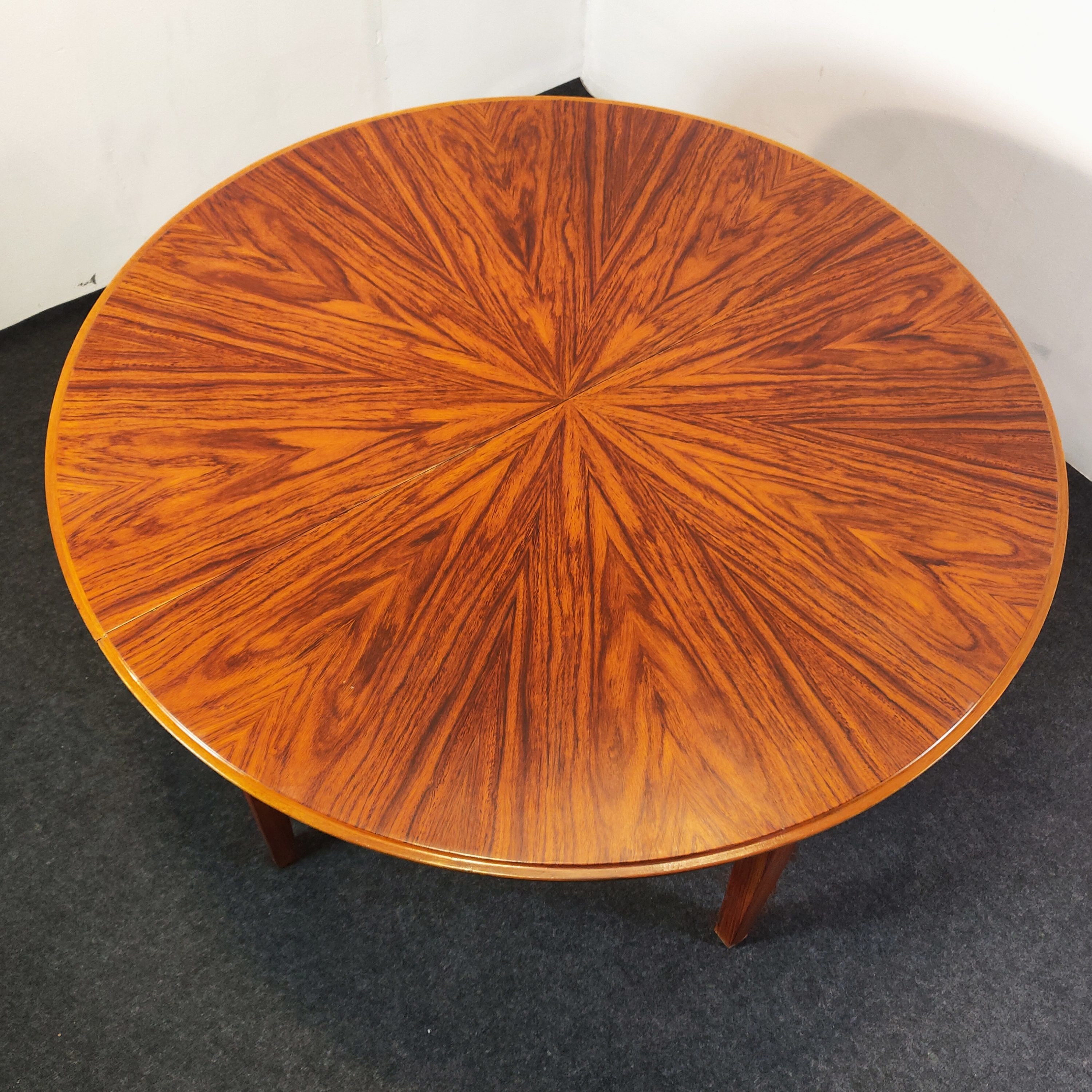 Dutch 'Huis en Haard, Amsterdam' mid century, Round Rosewood and afromosia 'Butterfly leafs' extenda
Mid century Extendable rosewood table, 1960s

Mid century small extendable teak table, butterfly leaf, 1960

Small mid century teak 4 person table, extendable with the butterfly leaf to a 6 person table, 60s

large butterfly leaf extendable rosewood table by Lubke, 1970s

Dutch 'Huis en Haard, Amsterdam' mid century, Round Rosewood and afromosia 'Butterfly leafs' extenda

Vintage round extendable dining table in rosewood from the 1960s. The top is veneered in expressively grained rosewood, the legs are made of solid Afrormosia. The design indicates Skandinavian design, but sold in the Netherlands under the name of 'Huis en Haard'. Litterly'house and fireplace', but a beter translation is 'Home and Heart'. The table can be extended from a round table with 120 cm diameter into an oval with 187 cm length and 122 cm width. The table is in very good condition with some minor signs of wear. In the Scandinavian countries they call this a "Holland Utrecht" table, because that is where the fold-out table leaf was invented.